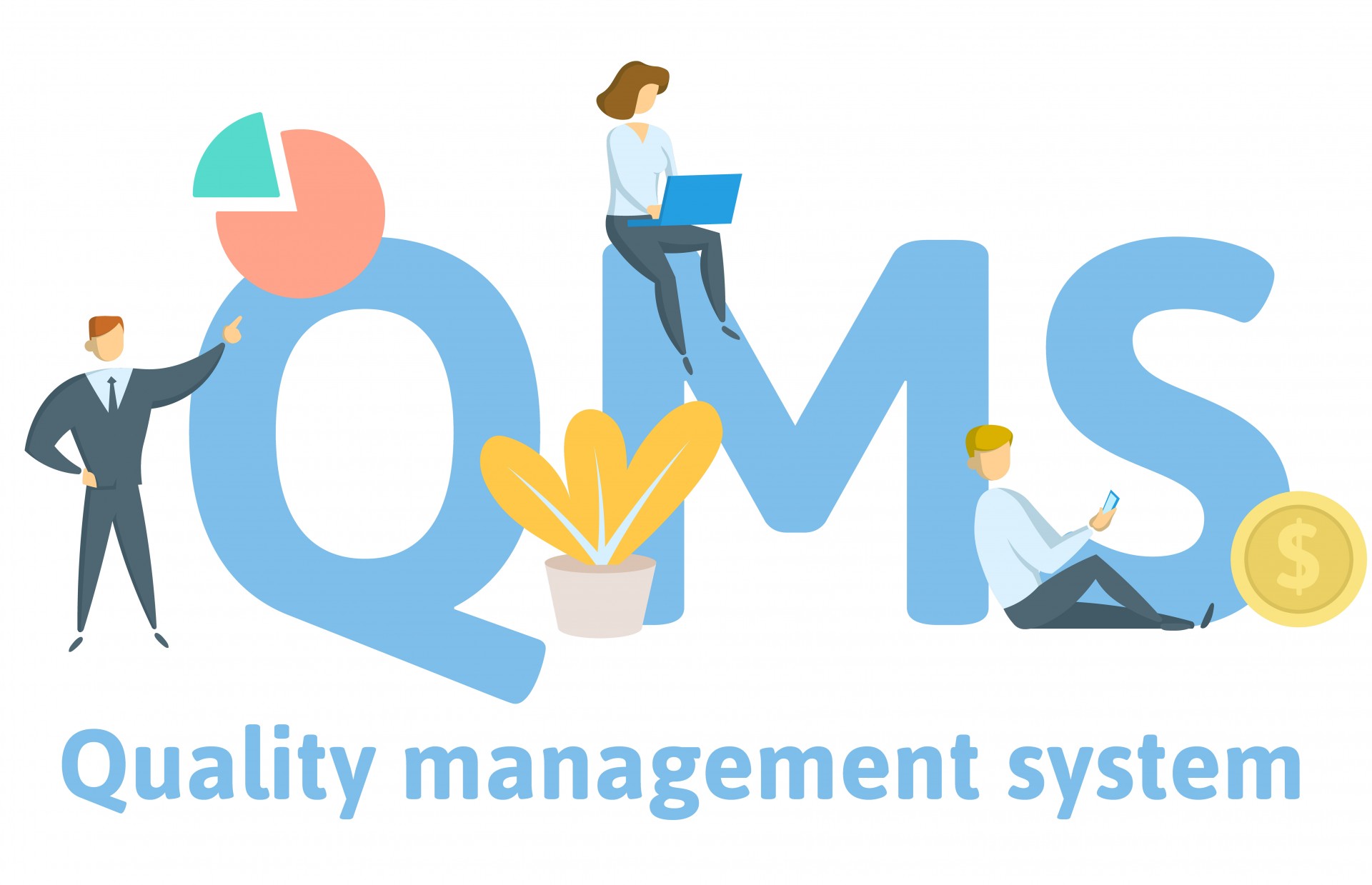 Importance of Quality Management System
Quality management systems (QMS) is a set of policies, processes and procedures required for planning and execution in core business areas of an organisation
QMS is generally falsely referred to as a set of documents, but it actually refers to the whole system in an organisation starting form product orientation to system orientation.
QMS generally incorporates the various internal processes in an organisation and provides a product, process or a system approach for project execution. When QMS for product is considered it encompasses the measurement of product, control, and maintaining the quality and improving various aspects that will ultimately lead to improved business performance.
QMS will generally follow a certain set of policies based on a set of codes, most commonly used codes are ISO 9001:2015, ISO 14001, ISO 22301 etc. In some specific industries special kinds of codes are used for example ISO 13485 for medical devices, ISO 17025 for testing and calibration etc.
Benefits of Quality Management Systems
Improved Employee Morale - for consistent good performance all members of staff must be satisfied and motivated. roles and responsibilities must be clearly identified, training processes and effectiveness must be established, management has to be accountable and well as every member of the staff need to be aware about how their performance impact the success and quality of the organisation as a whole. This in turn creates and effective employee/employer relationship.
Increased Efficiency - when an organization acquires a ISO 9001 certification it aims at maximizing the quality and efficiency of process. to achieve such certification a business must follow guidelines and systems mentions in the code. This in turn translates to training and troubleshooting issues be resolved in a timely and organized manner. This helps in less money being spent on outdated and ineffective practices.
Enhanced Credibility - When an organization follows and internationally acclaimed standards such as ISO 9001 this leads in and increased opportunities for the business as some businesses might want to do business with a ISO 9001 complied company. When bidding for some contract in a number for countries, compliance with the standard gives a better chance for attaining business. There is also a particular marketing tool to show potential client that organization working in compliance with an internationally acceptable quality standard.
Evidences based approach for decision making – QMS is an evidence based approach for identification of a non conformity. When an action is placed is based on evidence rather than gut feeling then the resources can be better used to tackle areas where improvement is needed to increase efficiency. This will also help quality managers to plan the processes to incorporate to tackle nonconformities for better effectiveness.
Compliance Requirements – Following a QMS process ensures compliances to industries and statutory or regulatory requirement. This will help an organisation to avoid lawsuits and maintain market standing and reputation. This will always provides confidence to stakeholders.
Continuous Improvement – QMS is also implemented for identification of opportunities for improvements. This will reduce rework required and reduce costs which in turn will increase sales. This also helps in identification of problems before customers do and corrective action can be applied to make process much more effective