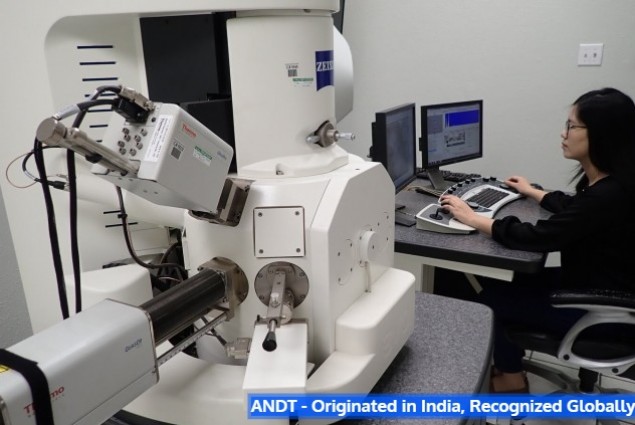 On-site Metallurgy services
On-site Metallurgy Services
ANDT can provide metallurgical services that meet your inspection need and helps in the management of assets.
Equipment and industrial structures that are too large to check in the laboratory require onsite assessment. The internal structure of metals can change over time hence it is essential for the owners or operators to investigate for any defects that may have been developed which can affect the operation and integrity of the structures. Identification of the materials used in old structures can also help in eliminating maintenance issues and problems.

Sometimes new structures also required to be checked if correct materials have been used for construction and are welded by using proper filler materials.

ANDT's teams of engineers are well equipped with advanced equipment to carry out on-site metallurgy services required by our clients. We provide quality service in various industries including oil and gas, automotive, aerospace, railways for equipments that are too large to be tested in the laboratory.


Our metallurgical techniques include:
On-site metallography – a wide range of methods used for the identification of metals on parts that are too big to be tested in the lab.
Replication – The mould is checked in the laboratory for further analysis using optical microscopy.
Portable hardness testing – assessing how hard the metal is using ultrasonic testing.
Ferrite scope –Testing of material to find out the composition of ferrite in the structure or equipment to ensure a chemical balance of austenite and ferrite.
Our on-site metallurgical service provides you with data that can help you in ensuring that your structures and equipment are operating safely and will comply with the industrial standard.