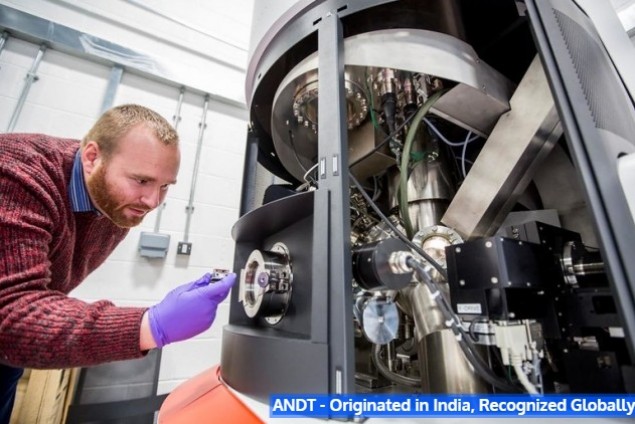 Chemical Analysis of Metals
Chemical Analysis of Metals
The composition of the material is identified by the analysis of chemical in metals which aids in the improvement of quality control.
The composition of materials is identified which helps industries to analyze several factors that influence materials properties, strength, durability, etc.
Material composition is important to get verified for confirmation that the vendor company has used the desired alloy grade and products or material is matching with standards and international codes. In reverse engineering also we identify the composition of the material to identify that in certain products or material proper and correct alloy was used.
Advanced Institute of Nondestructive Testing & Training (ANDT) is well equipped with advanced instruments and machines and thus ANDT is the right company from where the composition of the material or chemical analysis can be done accurately and on various types of metals with various techniques and experienced staff. We are delivering our services into Railways, National Thermal Power Corporation, BPCL, HPCL, GAIL, Aerospace, automotive, manufacturing industry, forging, casting, precision engineering, material stockers, etc.
Inspection of material at ANDT means 100% satisfaction that we provide reliable and Total Quality Assured reports.
For more details, you can contact on info@andt.co.in