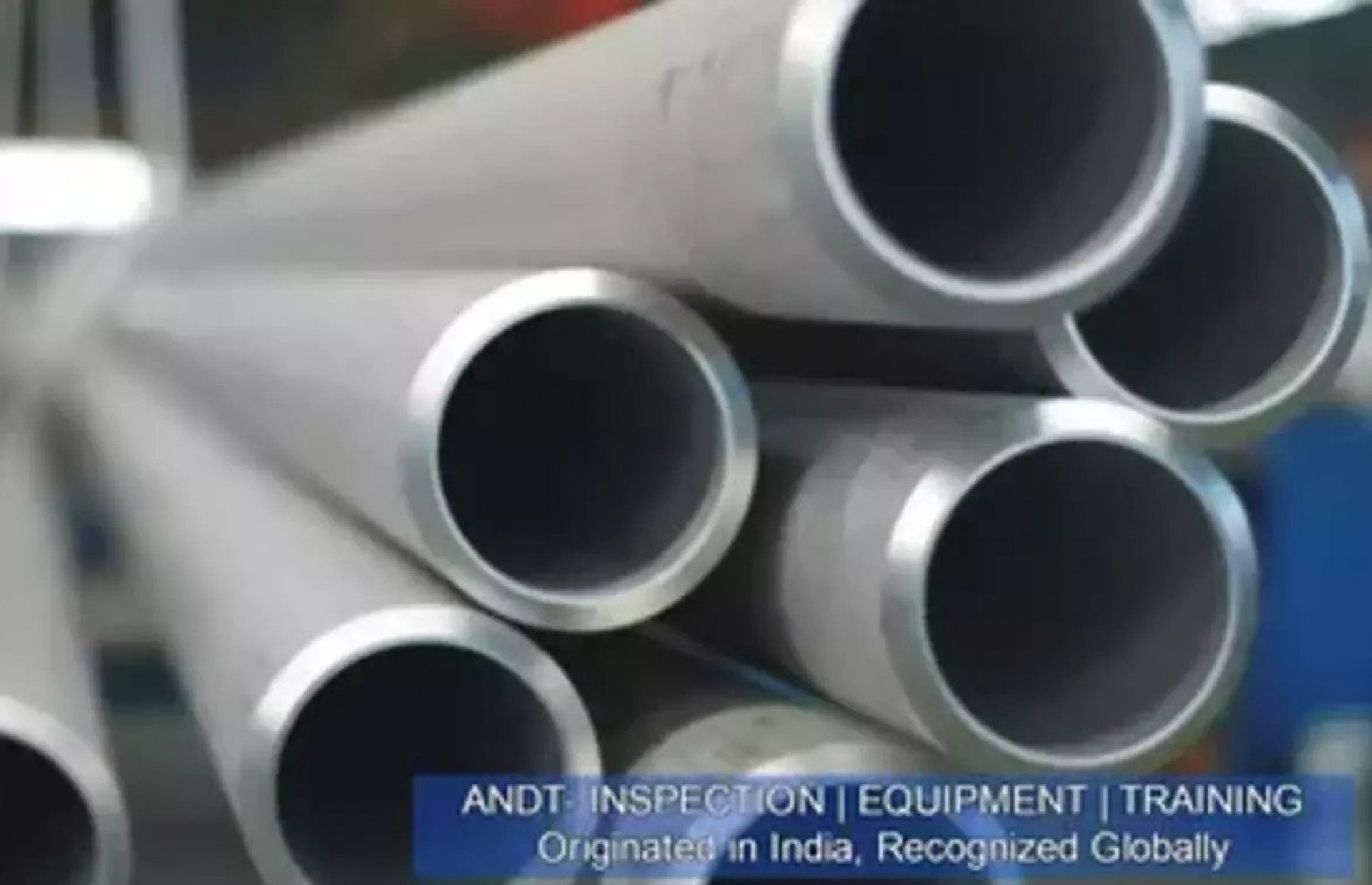 Steel Pipe Surface Discontinuities with NDT
Steel Pipe Surface Discontinuities with NDT
Many equipment owners and operators work with older pipes and pipelines, which are often poorly maintained and may have potentially dangerously discontinuities that may be neglected or go unnoticed due to a lack of reliable and consistent inspections. Even minor defects that are not addressed quickly may be catastrophic and can lead to widespread damage in any piping network. Hence regular non-destructive testing is needed to ensure the reliability and integrity of the systems.
Hence for this not any NDT method is sufficient, hence for a high level of inspection confidence it is necessary to use a technique that is specifically adept in the inspection of steel pipes. In most the cases eddy current testing is preferred for inspection of steel pipes.
ECT for Steel Pipe inspection of Surface Defects
While MPT or DPT is used to detect surface discontinuities, these approaches are generally more cumbersome and less efficient technology than ECT. As they are generally portable and do not require tedious setup and cleanup time requiring for liquid or powder application and in case of MPT even a constant supply of power is required. Unlike MPT ECT can penetrate through surface layers of paint and other impervious coating for better and comprehensive scanning. ECT also provides us with a better signal quality than other inspection methods. ECT can easily detect a defect that is on the surface or subsurface.
Using ECT with array capabilities further maximizes these advantages, as well as offering a few perks as analysts can achieve a more comprehensive view of surface and subsurface profiles, it is been observed that some new ECA equipment can reduce the time up to 95% compared to using a single probe.
ECA uses a number of probes that provide a wider radius and adapts to complex geometries that are harder to test with other NDT methods. Some ECA equipment provides us with multiple array technology, which can compensate for reduced signal strength caused by magnetic properties of galvanized steel pipes. These pipes can distort signal quality and hide defects in the form of corrosion.
Furthermore, the right ECA equipment can provide axial as well as circumferential defects. Inspectors have a choice to analyze axial and circumferential data by just changing the channel which can further aid in identifying flaws relating to axial and transverse planes. Certainly, inspectors can fuse the channel together to get axial and transverse data on the same plane.
Strategies for surface defect inspection
As seen earlier that only a few methods can match the speed, reliability, portability, and efficiency of ECT when finding the surface defects in a steel pipe. ECA (array technology) by far provides the best viable option for detection due to its versatility and accuracy.

As it is important to use the right approach, however, it is also important to choose the right ECT technology to optimize both inspection and data reliability. A high-quality ECA solution provides us with the least amount of false positives hence maximizing structural integrity and as a result the safety of everyone involved.