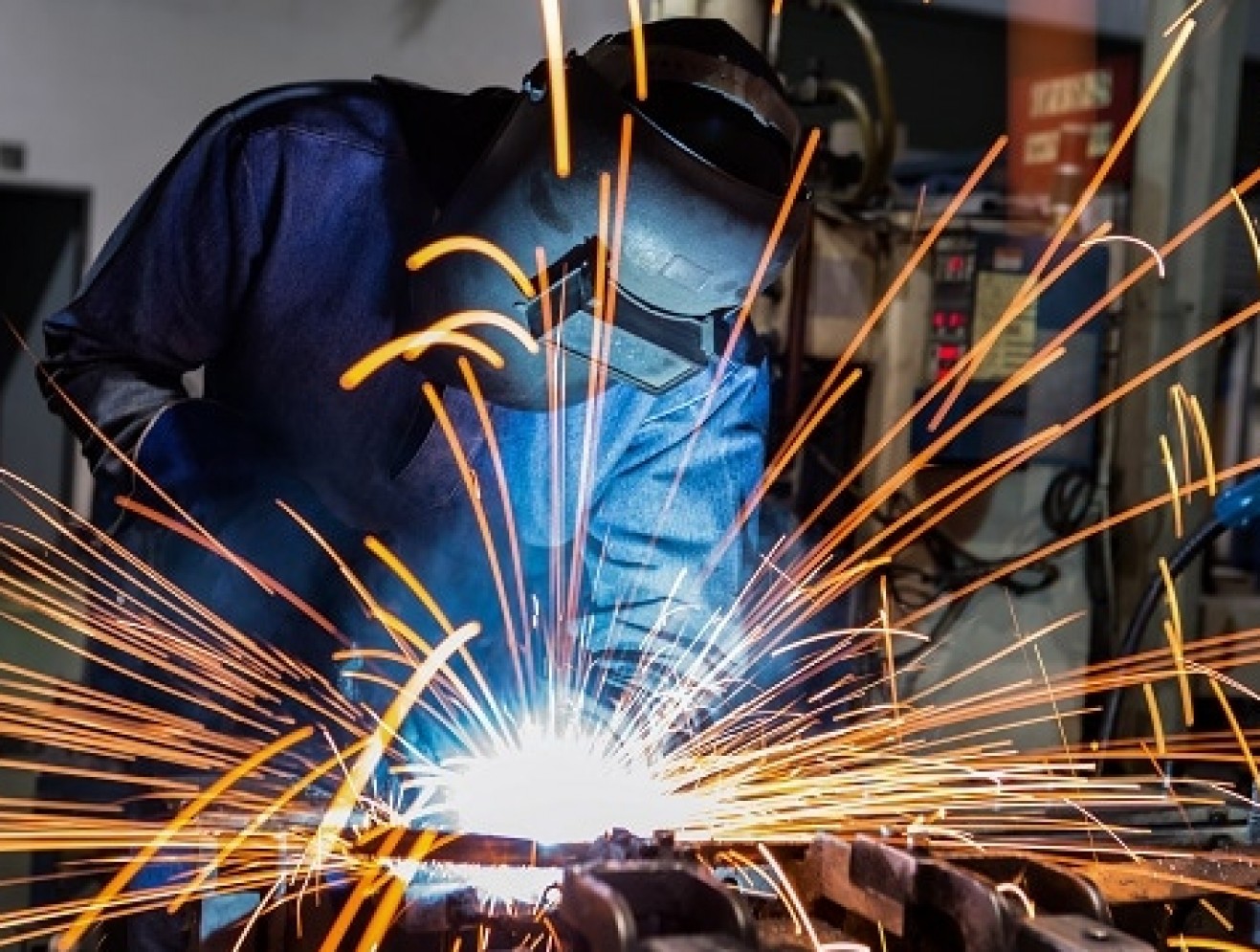 Welding:
Welding is a type of joining process in which two Specimen are joined together with or without application of heat and pressure, with or without use of filler material.
Syllabus for Welding Technique Course
1. Introduction to Welding Process.
2. Classification of Welding Process.
SMAW

GMAW/MIG

GTAW/TIG

SAW

FCAW

ESW
3. Equipment/Machine used in Welding Process.
4. Welding Parameters (Amperage & Voltages).
Reverse Polarity (DCEP)

Straight Polarity (DCEN)
5. Welding Consumables.
Electrodes

Filler Material
6. Welding Specimens.
7. Welding Positions.
8. Welding Joints.
9. Advantages of Each Welding Technique.
10. Limitations of Each Welding Technique.
11. Applications of Each Welding Technique.
12. Welding Defects.
ANDT- Centre of Excellence in Inspection, Equipment, and Training
ANDT has 1000+ satisfied professionals and Clients in manufacturing, processing, in-service NDT inspection of nuclear, aerospace NDT, automobile components, castings, forgings, Welds, fabrication of structures, oil & gas exploration companies, petroleum refineries, shipbuilding, cross country pipeline constructions, NDT TRAINING INSTITUTES for NDT Techniques in India and abroad. 'ANDT' is in top NDT Institutes in India for NDT Courses in Delhi NCR, NDT Courses in Greater Noida, NDT Courses in Mumbai, NDT Courses in Hyderabad, NDT Courses in Bengaluru, NDT Course in India and is recognized globally for its quality integrity services with technology-driven resources.
Our Certified Engineers & Imminent Clients are from-
In INDIA:- Maharashtra: Nagpur, Nashik, Thane, Washim, Pune, Ahmednagar, Solapur, Amravathi, Mumbai, Aurangabad, Kolhapur, Navi Mumbai, Dhule, Chandrapur, etc. Gujarat: Morbi, Porbandar, Surat, Godhra, Veraval, Gandhidham, Ahmedabad, Anand, Jamnagar, Vadodara, Navsari, Rajkot, Bhavnagar, Nadiad, Botad, Bharuch, Ankleshwar, etc. Madhya Pradesh: Singrauli, Morena, Burhanpur, Ratlam, Bhind, Sagar, Guna, Dewas, Satna, Jabalpur, Bhopal, Indore, Gwalior, Rewa, Shivpuri, Ujjain, Khandwa, Vidisha, Murwara, Chhindwara, etc. Andhra Pradesh: Guntur, Nellore, Chittoor, Rajahmundry, Anantapur, Kurnool, Khammam, Ongole, Proddatur, Adoni, Kadapa, Mahbubnagar, Tirupati, Karimnagar, Ramagundam, Warangal, Hyderabad, Madanapalle, Eluru, Vijayawada, Telangana, Visakhapatnam, etc. Uttarakhand: Bageshwar, Tehri-Garhwal, Roorkee, Kashipur, Udhamsinghnagar, Rishikesh, Nainital, Rudrapur, Dehradun, Pithoragarh, Rudraprayag, Champawat, Chamoli, Haridwar, Uttarkashi, Almora, Garhwal, etc. Tamil Nadu: Coimbatore, Chennai, Madurai, Tiruchirappalli, Tiruppur Uttar Pradesh: Kanpur, Lucknow, Ghaziabad, Allahabad, Bareilly, Aligarh, Gorakhpur, Varanasi, Moradabad, Rampur, Faizabad, etc.Punjab and Chandigarh: Amritsar, Jalandhar, Patiala, Haryana, Ludhiana Odisha: Bhubaneshwar, Cuttack, Madurai, Sundargarh Karnataka: Bengaluru Rajasthan: Jaipur and Some Other Cities/States:: Sikkim, Assam, Tripura, Daman and Diu, Jharkhand, Ranchi, Jammu and Kashmir, Srinagar Delhi, New Delhi, West Bengal, Kolkata, Darjeeling, New Jalpaiguri, Kerala, Kochi, Goa, etc.
In ABROAD- Venezuela, Saudi Arabia, Canada, Iran, Iraq, Kuwait, Russia, United Arab Emirates, Libya, Nigeria, United States, Kazakhstan, Qatar, China, Brazil, Algeria, Mexico, Angola, Ecuador, Azerbaijan, etc.
Nearly A decade of Excellence in Delivering Quality to the Customers.
ANDT was established by a team of eminent mechanical engineering experts with more than ten years of professional industrial experience with prominent industries of the power sector, pressure vessels, precision, and heavy engineering sectors, pipe systems, storage tanks, process plants, castings, forgings, fabrication, sugar, and cement industries, aerospace component manufacturing, material testing laboratories, consulting and NDT inspection companies.
For more details, you can contact on info@andt.co.in
To chat with us on Whatsapp, Click Here