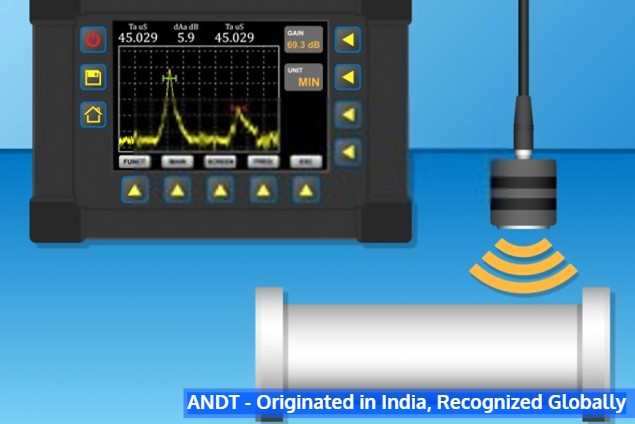 Pipe and Pipeline Inspection Services
Pipe and Pipeline Inspection Services
Pipe inspections services give you valuable insights about projects and pipelines which can help operators and owners to extend life, save repair costs, ensure safety and compliance with essential standards.
The years of experience gained by our inspectors provide you with in-depth knowledge of the common problems associated with pipes such as coating, logistics, and construction.

Our extensive expertise includes pipeline inspection, equipment integrity, and production services, we have been quality service providers or many onshore and offshore projects all around the world. Our highly skilled inspectors bring valuable insights and provide cost-effective services for all types of projects.

We provide you valuable insights into procurement, commissioning, operation, and maintenance of the pipelines in a particular project.

Pipe Inspection during Manufacturing
As the new pipe is made or fabricated, inspection is important at the manufacturing phases to ensure that there are no faults during manufacturing. Our inspectors inspect pipes at the place of manufacturing.

ANDT makes sure that all pipes produced to meet your requirements and pass all quality checks and comply with all accepted standards.

We have highly experienced inspectors who can inspect pipes, reviewing and witnessing certain processes, assessing the quality of workmanship and dimensional accuracy, and reporting of results.
ANDT provides
Inspection of packaging, coating.
Development and review of inspection and test protocol (ITP)
Inspection of loading.
We also provide inspection in
Materials properties
Dimensions and surface appearance
Thread
Final acceptance
We have experience with all types of pipe, tubing, casing, line pipe

Pipeline Construction
Pipeline construction is a very complex and critical part of piping. It is necessary to ensure that no faulty pipe is installed. Our inspectors oversee welding, right of way and we also conduct testing to ensure that construction meets the client's requirements. Safe and successful completion of the pipeline project greatly minimizes operational risk, ensures safety, and reduces environmental impact.

Pipeline Construction Services:
Incoming inspection during unloading.
Trenching.
Welding inspection.
Pipe lay-down area to Right of Way.
Pipe stringing.
Radiographic film interpretation.
Coating welded butt joints.
Repairing.
Lower and lay operations.
Tie in / crossing welding.
Trench padding and backfill and or windrow.
Conduct special inspection for a covered object.
Reinstatement of a pipeline.
Hydro-testing.
Commissioning and decommissioning.

Pre-Commissioning and Commissioning

When a pipeline is new, and before it is put into operation, it is important to ensure that the PIPE is commissioned effectively and efficiently. Corrosion consulting is also provided for pipelines.

Operation and Maintenance

Maintenance activity is done to ensure that the product being delivered by the pipeline operates with safety. With gained experience from working on thousands of pipeline, we have the technical capabilities to meet your needs.
In-Service Corrosion Monitoring
Shutdown / Turnaround
Lifting Equipment Inspection
API Inspections

Benefits of Pipeline Services


When ANDT is your partner we provide a full suite of pipeline inspection services for every phase of the projects.
For more details, you can contact on info@andt.co.in