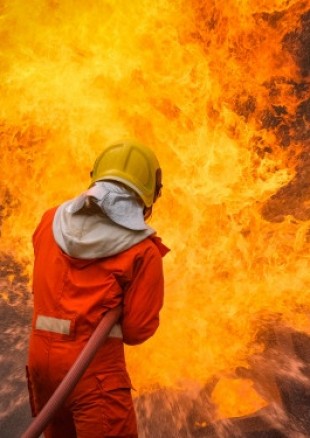 Fire fighting drafting and design is an advanced course is aimed at helping mechanical, electrical and safety personnel to increase the prospects of their career. Hence fire fighter designers must be able to analyse components of the building while considering the critical parts of building wherever risk is involved and also where loss of life is great as well.
Fire Fighting Designing and Drafting is a major area where students are taught with the in-depth knowledge in various fire alarm system designing, this includes fire protection systems, Stair well pressurization.
After completing the course students will have a lucrative career in safety design systems in various structures.
Fire fighting Design Guidelines
IS Standard / QCD / Local Standard
International Design Standards- NFPA and BS
NFPA, NBC & FSAI Codes for Fire Fighting System Designing
FM200 System Designing
Syllabus
Introduction
Types of fires
Manual fire cylinders
Active & Passive Fire Protection System
Stair well pressurization System
Water sump sizing, Tank sizing
Sprinklers-Types, Selection, Designing, Pipe sizing
Fire hose cabinets and fire hydrants selection
Fire Fighting Hydraulic Calculation, Head Loss & Pump head Calculations for High Rise Buildings.
Fire water pump classification, Types and selection
Water less Fire Protection system Capacity, Pipe Sizing, Nozzle selection.
Fire Alarm System Designing
Smoke Detector
Heat Detector
Flame Detector
VESDA - Aspirating System
ANDT- Centre of Excellence in Inspection, Equipment, and Training
ANDT has 1000+ satisfied professionals and Clients in manufacturing, processing, in-service NDT inspection of nuclear, aerospace NDT, automobile components, castings, forgings, Welds, fabrication of structures, oil & gas exploration companies, petroleum refineries, shipbuilding, cross country pipeline constructions in India and abroad. 'ANDT' is recognized globally for its quality integrity services with technology-driven resources.
Our Certified Engineers & Imminent Clients are from-
In INDIA:- Maharashtra: Nagpur, Nashik, Thane, Washim, Pune, Ahmednagar, Solapur, Amravathi, Mumbai, Aurangabad, Kolhapur, Navi Mumbai, Dhule, Chandrapur, etc. Gujarat: Morbi, Porbandar, Surat, Godhra, Veraval, Gandhidham, Ahmedabad, Anand, Jamnagar, Vadodara, Navsari, Rajkot, Bhavnagar, Nadiad, Botad, Bharuch, Ankleshwar, etc. Madhya Pradesh: Singrauli, Morena, Burhanpur, Ratlam, Bhind, Sagar, Guna, Dewas, Satna, Jabalpur, Bhopal, Indore, Gwalior, Rewa, Shivpuri, Ujjain, Khandwa, Vidisha, Murwara, Chhindwara, etc. Andhra Pradesh: Guntur, Nellore, Chittoor, Rajahmundry, Anantapur, Kurnool, Khammam, Ongole, Proddatur, Adoni, Kadapa, Mahbubnagar, Tirupati, Karimnagar, Ramagundam, Warangal, Hyderabad, Madanapalle, Eluru, Vijayawada, Telangana, Visakhapatnam, etc. Uttarakhand: Bageshwar, Tehri-Garhwal, Roorkee, Kashipur, Udhamsinghnagar, Rishikesh, Nainital, Rudrapur, Dehradun, Pithoragarh, Rudraprayag, Champawat, Chamoli, Haridwar, Uttarkashi, Almora, Garhwal, etc. Tamil Nadu: Coimbatore, Chennai, Madurai, Tiruchirappalli, Tiruppur Uttar Pradesh: Kanpur, Lucknow, Ghaziabad, Allahabad, Bareilly, Aligarh, Gorakhpur, Varanasi, Moradabad, Rampur, Faizabad, etc.Punjab and Chandigarh: Amritsar, Jalandhar, Patiala, Haryana, Ludhiana Odisha: Bhubaneshwar, Cuttack, Madurai, Sundargarh Karnataka: Bengaluru Rajasthan: Jaipur and Some Other Cities/States:: Sikkim, Assam, Tripura, Daman and Diu, Jharkhand, Ranchi, Jammu and Kashmir, Srinagar Delhi, New Delhi, West Bengal, Kolkata, Darjeeling, New Jalpaiguri, Kerala, Kochi, Goa, etc.
In ABROAD- Venezuela, Saudi Arabia, Canada, Iran, Iraq, Kuwait, Russia, United Arab Emirates, Libya, Nigeria, United States, Kazakhstan, Qatar, China, Brazil, Algeria, Mexico, Angola, Ecuador, Azerbaijan, etc.
Nearly A decade of Excellence in Delivering Quality to the Customers.
ANDT was established by a team of eminent mechanical engineering experts with more than ten years of professional industrial experience with prominent industries of the power sector, pressure vessels, precision, and heavy engineering sectors, pipe systems, storage tanks, process plants, castings, forgings, fabrication, sugar, and cement industries, aerospace component manufacturing, material testing laboratories, consulting and NDT inspection companies.
For more details, you can contact on info@andt.co.in

Fee: INR 15,000
Duration: 1 Month