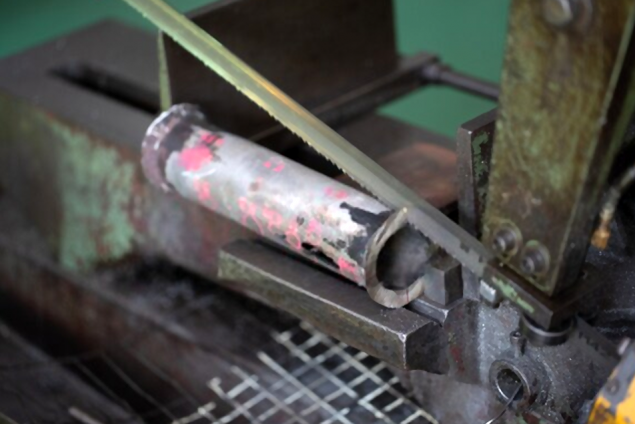 Maintenance and Asset Integrity
Maintenance and asset integrity
Maintenance provides with maintenance plans scheduled in an optimal manner which helps to ensure safety, reliability and reduction in failures.
CBM being a predictive program monitors the real time condition of the equipment that helps in planning of maintenance and scheduling. This ensures reliability, safety and also assists in reduction of downtime and failure rates which are unscheduled. CBM is an amalgamation of monitoring, visual inspection, performance data which helps in overall reduction of downtime due to untimely shutdowns.

Condition-Based Maintenance

ANDT follows a creative new innovative inspection methodology that combines scanning data and metrological data results which are then joined to give accurate representation of current equipment condition and integrity of the machine. The main aim is to transfer focus from time based maintenance to condition based maintenance.
Vibration Analysis
Vibration analysis is a method for assessing vibrational levels of the machines to analyze the health of the machine, this indicates the critical parts in a rotary machine.
Lubricant Analysis
Lubricant monitoring or oil condition analysis, analyzes the condition of the oil and the equipment involved. Effective oil analysis increases the life and efficiency of the equipment in question.
Acoustic Emission
AET is a NDT method that is based on wave generation when material is subjected to sudden stress.

Infrared Thermography
Thermography is using a infrared camera and capturing image of the equipment when it is in service.
Ultrasonic Testing
UT uses high frequency sound waves that penetrates material and detect discontinuities on a screen. This requires special equipment to run testing.
Operational Performance
A system/sensors that provide real time knowledge ofthe condition of your equipment, environment and infrastructure.

CBS requires and an initial investment in training staff and monitoring equipment, hence the initial cost of setup can be high. Staff need to analyze data and follow insights in maintaining integrity of the equipment and being updated with ever changing regulations, hence managing this new flow of data can be difficult.

As a renowned agency we are leading in total quality assurance, we specialize in condition assessment, performance analysis, equipment integrity and our engineers provide CBM according to your needs. With ANDT as your partner we provide and handle all your CBM needs right from handling data to provide corrective measure and preventive maintenance plans at optimum level to help your firm in maximizing your business and help you reducing downtime and improving safety and reliability in your organization.